Elektrichka, the russian word for an electrical multiple unit train, is an international music project launched in 2013 by Jonathan Carter (USA), Takuto Fukuda (Japan) and Nick Acorne (Ukraine) in Graz, Austria. Influenced by their combined experience in composition and sound-design, the trio's projects combine experimental audio and visual elements with experimental electronics. Connecting an audience with electronic music is often challenging and compels Elektrichka to seek new methods of communication. Audio and video streams are produced and manipulated live on the stage, either using laptops or self-made electronic instruments. The project has since appeared throughout Austria at venues as diverse as art galleries to clubs to electronic music festivals, among them Ars Electronica (Linz), Make Munich (Munich), Next Generation 5 (ZKM, Karlsruhe).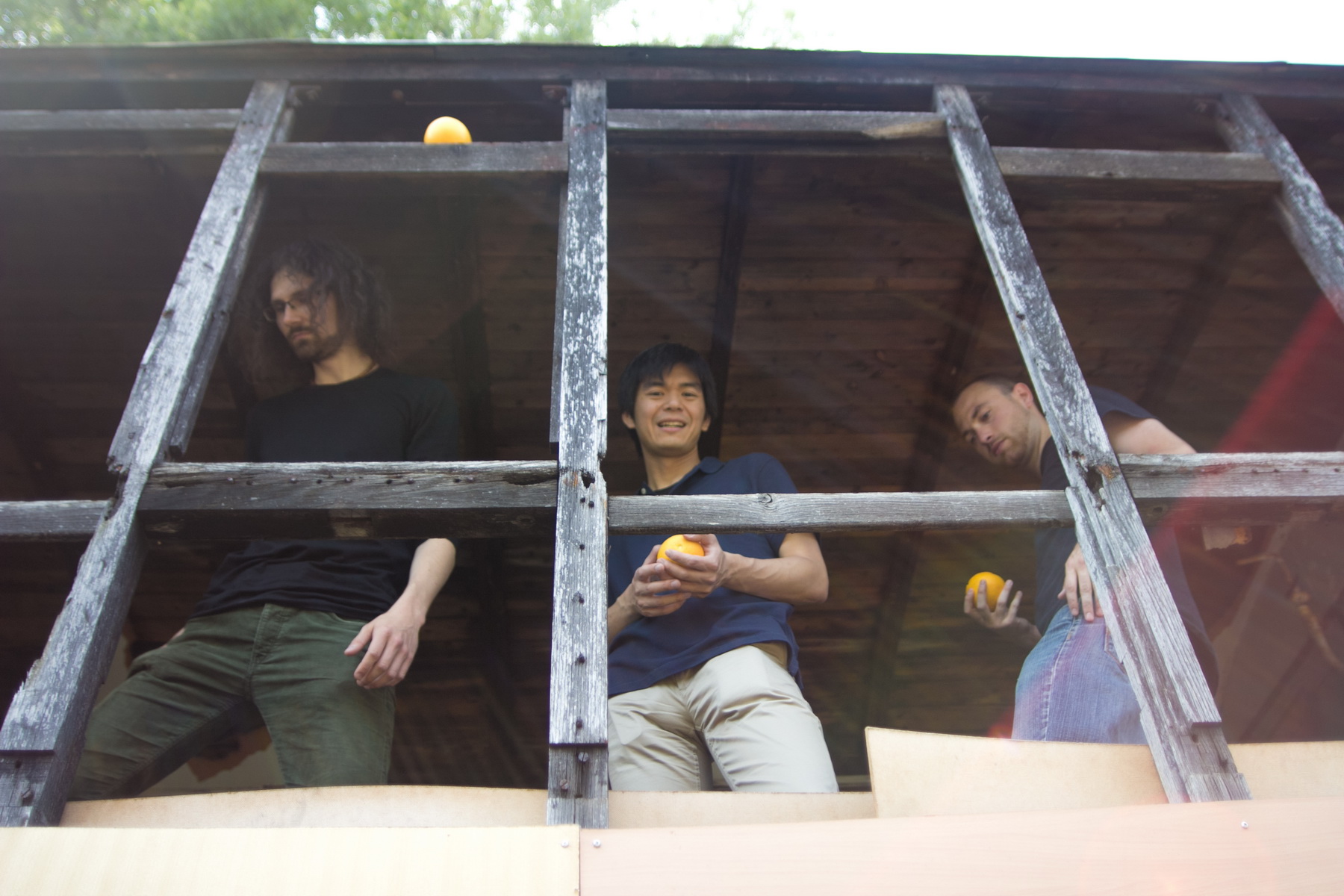 Jonathan Carter (1987/Germany), originally from North Carolina, is a composer and pianist whose works range from traditional acoustic music, electronic music, sound-art installation, and electro-acoustic music. Having completed a Bachelors and Masters degree from Appalachian State University and the University of Louisville (respectively), he is now concluding a year of research under the Fulbright program at the Kunst Universität in Graz, Austria. Upon completion of said program, Jonathan intends on pursuing a second Masters degree at the KUG.

Nick Acorne (1987/Ukraine, born in Ukraine as Mykyta Prykhodchenko), is a Composer, Sound Designer, and Pianist. He has studied traditional Composition at the University of Art in Kharkiv, Ukraine. Now, Nick is completing a Masters in Composition and Computer Music at the Kunst Universität in Graz, Austria. He is currently involved in several performances and installations in addition to being a founding member of Alarm Pressure – an indie/experimental sound band. With his performances Nick presents his own social, political, non-political, and esthetic tastes to the audience.

Takuto Fukuda (1984/Japan), is a composer of electroacoustic and mixed music. He is currently researching an organic relationship between instruments and electronics in live electronic music at Kunstuniversität Graz in Austria. His pieces have been awarded the FUTURA prize at "CCMC 2011" (Japan), an honorary mention at "Musica Nova 2010" (Czech) and selected at numerous festivals and conferences such as ICMC 2012 (Slovenia), SICMF 2011 (Korea), Sonic Rain Concert (USA) and Ai-maako 2007 (Chile).